Living a sustainable and mindful lifestyle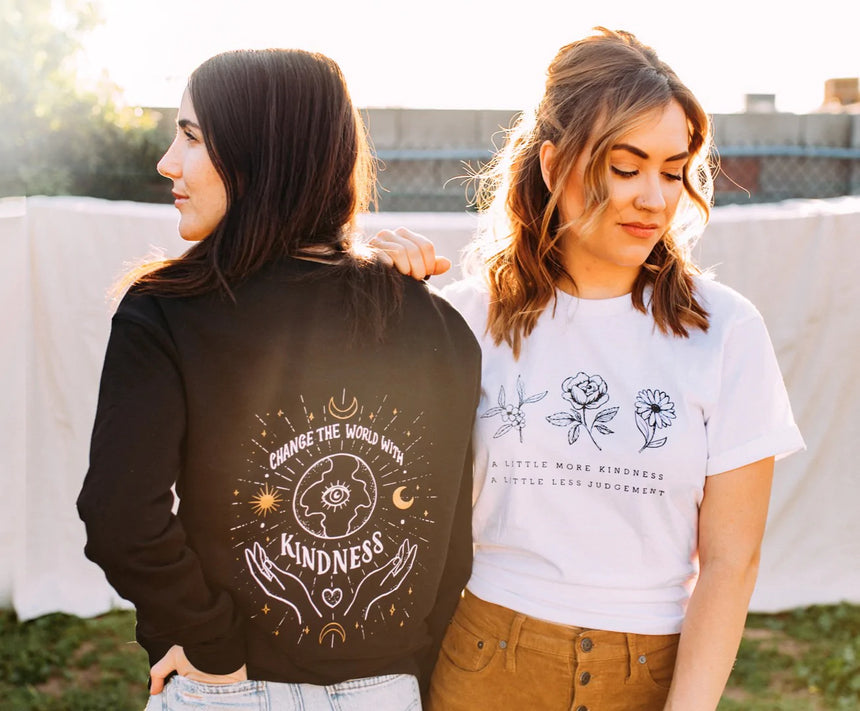 Our mission is to inspire people to live a sustainable and mindful lifestyle. That includes what we wear, what we eat, and how we treat the planet, animals, ourselves, and each other.
We believe every choice made in consideration of animals, the environment, and our fellow humans makes a positive impact. You can feel great wearing our clothes knowing these values guide everything we do.
How we live our values
For the planet
Our designs are printed with eco-friendly water-based ink
We use sustainable materials in our products, like 100 percent organic cotton, recycled plastic bottles, and bamboo
All orders are shipped in biodegradable or recycled packaging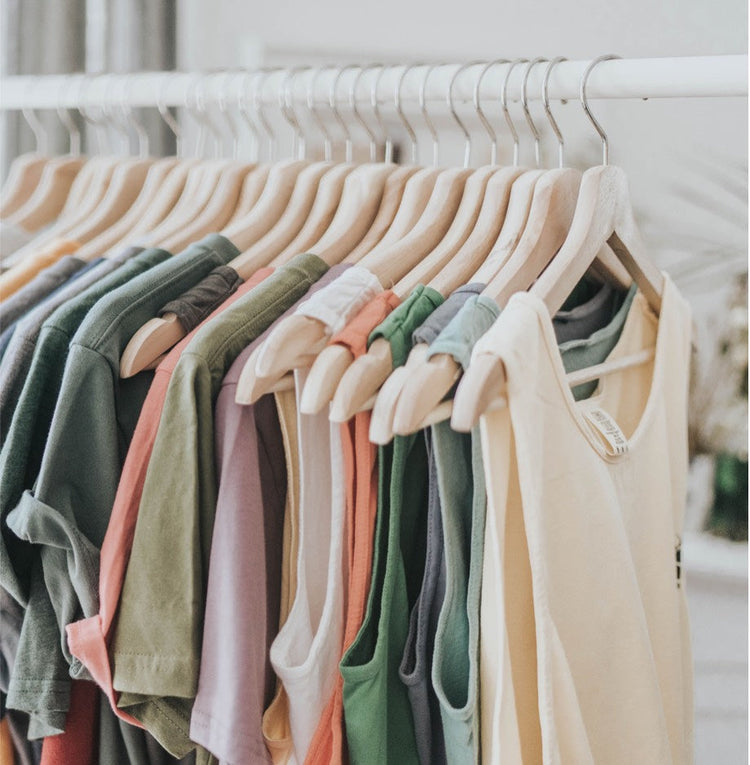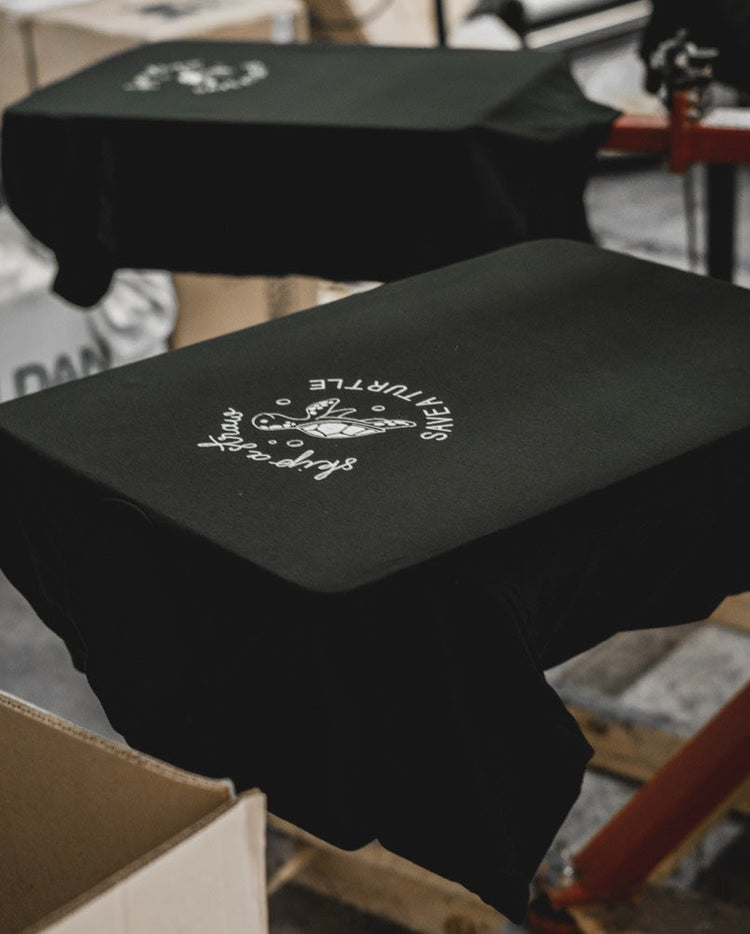 For each other
Our clothes are ethically manufactured in the USA and WRAP certified factories around the globe where workers are treated lawfully and humanely
To the best of our ability, we print on demand to prevent waste. Like most clothing companies, due to minimum order volumes for garments, we occasionally produce a small amount of excess units.
Unlike most clothing companies, we donate our extras instead of shredding them! So far, we have donated 22,537 tees to nonprofit organizations dedicated to helping people in need.
For causes making a difference
WE GIVE BACK 10% OF OUR PROFITS TO CAUSES THAT ALIGN WITH OUR MISSION, LIKE ANIMAL RESCUES AND ENVIRONMENTAL ORGANIZATIONS. SO FAR, WE'VE DONATED
$71,000

AND 22,537 TEES TO NONPROFIT ORGANIZATIONS.

Get to know some of the amazing organizations we've partnered with.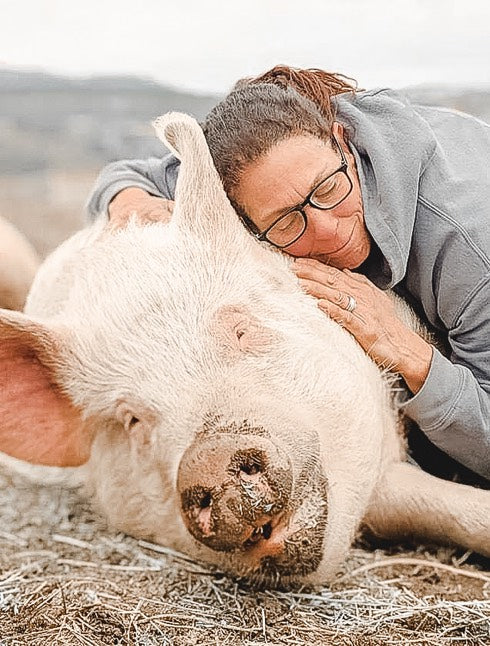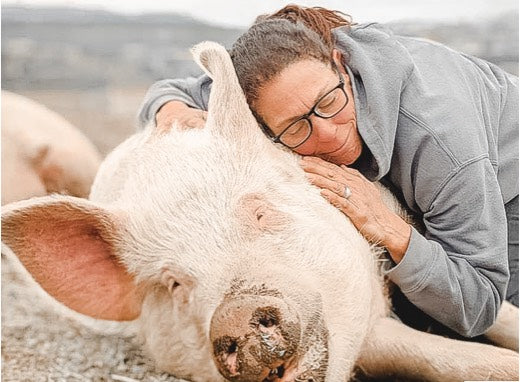 Sale Ranch Sanctuary
What we gave:
Funds to put toward the purchase of a new tractor
Funds to put toward the purchase of a new emergency rescue vehicle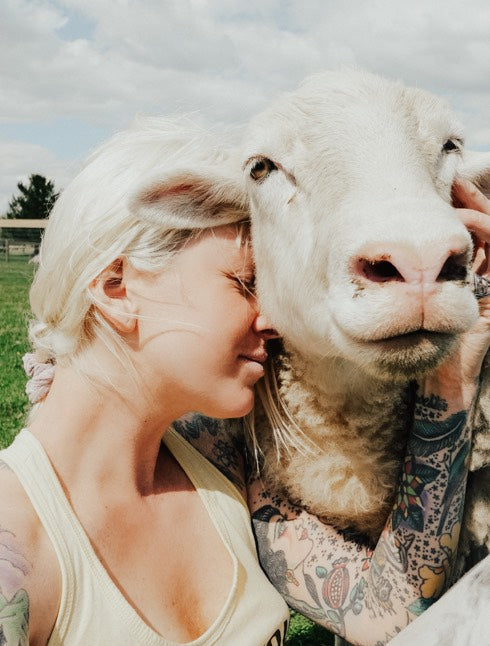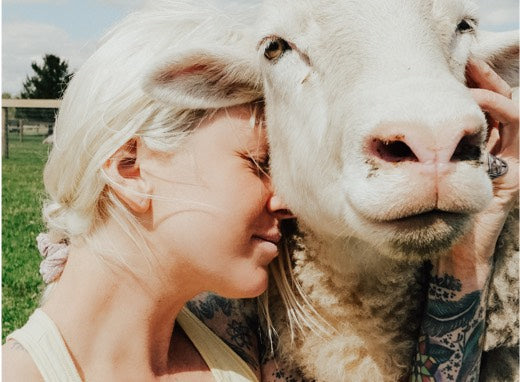 Rancho Relaxo
What we gave:
Funds to help cover the cost associated with their daily operations, animal care, and animal rescue missions
Funds to put toward building a new pig barn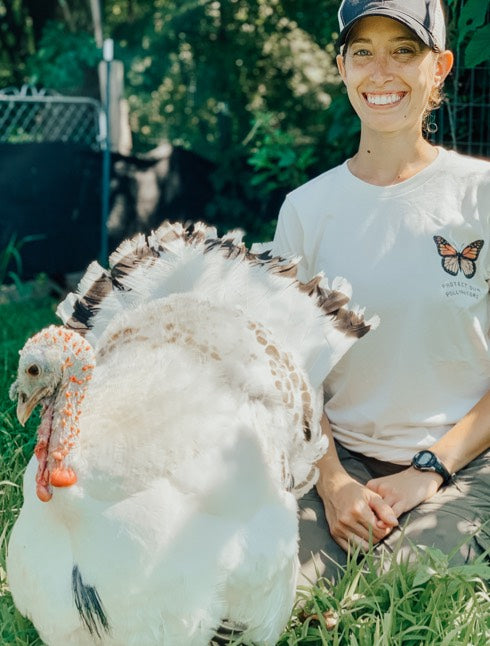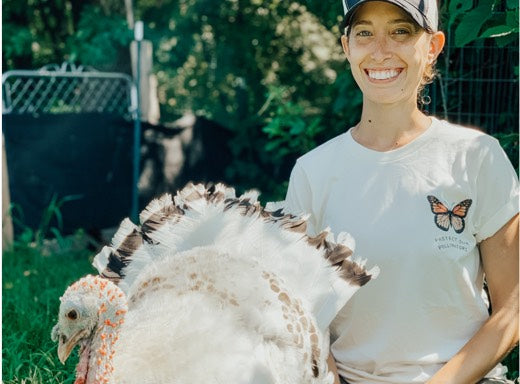 Woodstock Sanctuary
What we gave:
Funds to help cover costs related to food, shelter, and medical attention for the sanctuary's 380 rescued animals, and to fund future rescues
The Riley Farm Rescue
What we gave:
Funds to put toward the downpayment for a farm to house their 104 animals
To learn more about the animal rescue and environmental organizations we support and how we've helped them, check out